Thursday, September 10th
6:30 to 8:00 pm
Syllables Learning Center
12755 Century Drive, Suite C
Alpharetta, GA 30022
770-752-1724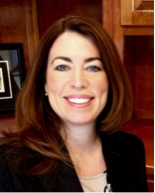 On Thursday, September 10th, please join me at our Alpharetta location for our first Syllables Information Session of the school year. I look forward to the opportunity to meet you personally, to discuss how we work with our students, to explain how we pace our curriculum, and to answer your questions. The Information Session will be interactive and lively, and you will leave with tools you can use to help your child. I promise that you will learn something new, and I promise that you will enjoy it!
There is no doubt in my mind that parent communication and involvement leads directly to success at Syllables. I feel so strongly about this that I will give parents of currently enrolled and prospective Syllables students $50 off of their next monthly Syllables invoice when they attend a Syllables Information Session.
Please RSVP by phone at (770-752-1724) or by email at schedule@SyllablesLearningCenter.com so we can save your seat.
Your partner in your child's education,
Jennifer Hasser
Syllables Founder and Executive Director