My child is bright, but is struggling in school. I'm not sure what's wrong. What should I do?
We have heard this question hundreds of times and we completely understand your frustration and concern. We would be happy to schedule a free phone consultation and, if we determine it's needed, a reading assessment. Feel free to give us a call at 770-752-1724 or send us an email. We're here to help!
My child was already tested somewhere else.  Can you use these results?
We require that all new students be assessed by Syllables. This is because though results are important to us, we also need to evaluate the child's patterns of answers and errors to determine the best way to help them. We will review other testing in addition to ours. About our assessments.
How is Syllables different from traditional tutoring?
Traditional tutoring provides more of what the child is working on at school but at a slower pace. We will teach your child in a whole new way. For reading, we start at the beginning and make sure all prerequisite reading skills have been mastered. Our multisensory approach to math is a new way of learning mathematical concepts. Read more.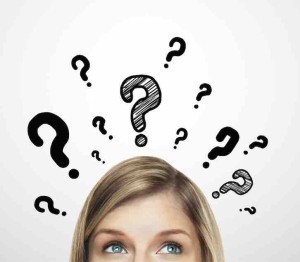 I was told that my child would benefit from Orton-Gillingham tutoring.  What does that mean and is this something that Syllables provides?
Orton-Gillingham refers to a methodology of teaching that is systematic, multisensory and customized to an individual's needs. All services provided at Syllables are based on Orton-Gillingham methodology and the latest research.  Learn more
My child was recently diagnosed with dyslexia? Can you help. 
Yes! We specialize in tutoring students with dyslexia, ADHD, working memory deficits, and other learning issues. We also help typical learners.
What is dyslexia?
Dyslexia is a learning disability involving difficulties in acquiring and processing language. Dyslexia is typically manifested by a lack of proficiency in reading, spelling, and writing, but appears differently in different people. Dyslexia does not affect intelligence, which is why so many parents of dyslexic students describe their child as "smart but struggling." Signs and symptoms of dyslexia.
I'd like to bring my child to Syllables Learning Center, but I don't live in the Metro Atlanta area.  Can you help?
Thanks to the Internet, we are able to tutor children and adults across the globe.  We call it "teletherapy," and it's the next best thing to being there!
What can I do at home to help my child while I am figuring all of this out?
If your student is struggling at school, you have undoubtedly experienced frustration and stress at home. Getting to the bottom of the problem and getting your child the help they need takes time. In the meantime, we've generated a list of ten things you can do now to relieve the pressure you and your child are feeling. Download Now
How do I schedule or change an appointment?
Please call Syllables Learning Center at 770-752-1724 or email us to schedule an appointment.
What are your tutoring hours?
We work with students Monday through Friday, 8:30 AM to 6:30 PM (last session begins at 5:30) and Saturdays from 8:30 AM to 1:30 PM (last session begins at 12:30). Sessions always begin on the half-hour.  During summer break, we tutor Monday through Thursday from 8:30 AM to 5:30 PM.
Where is Syllables located?
We have one convenient location in Metro Atlanta: Alpharetta.  Get Directions. We are also available for teletherapy worldwide!
How long are sessions?
Sessions are 55 minutes in length and always begin on the half-hour.
What are my payment options?
We accept all major credit cards. We bill at the end of the month in advance for sessions scheduled the next month.  Payment options can be discussed during your consultation meeting with Syllables staff.
What if I need to cancel a scheduled session?
Please cancel your session 24-hours in advance in order to avoid being charged for your session.  Sessions cancelled with a minimum of 24 hours' notice can be made up during any available openings for the remainder of the same month. If you are unable to reschedule your cancelled session within the same month, the session fee will be forfeited. If you cancel a session with less than 24 hours' notice, the session will be forfeited. Cancellation of a make-up session will also result in the session fee being forfeited.
How long will my child be at Syllables?
Each child has their own learning style. Because we cater to each individual student's needs, there is no average time frame for completion of our program. Also, some students come to us only for reading instruction, while others stay for additional spelling, writing or math work.  Some students just come for study skills or test prep. Once we assess your child, we will have a better picture of what's needed.  After the first ten sessions, we can evaluate the rate at which your child is processing and understanding information.
Will my child have the same tutor for every session?
Our years of experience have taught us that students do better when they work with different tutors.  New tutors keep things fresh for kids and it helps us behind the scenes to have our tutors working together and comparing notes on your child. All tutors working with your child review session notes closely, and our directors review the notes frequently to monitor the overall direction of your child's progress.
Can I sit in on sessions?
We encourage parents to sit-in on their child's sessions to get a better feel for how we teach at Syllables. During the initial few sessions, we like to build a rapport with your child and ask that you schedule a sit-in after the 4th or 5th session. Sitting in on the last 15 minutes of the session will give you a deeper understanding of the kinds of things we do to help students learn, and you can take those concepts and use them while reviewing at home.
What kinds of things can I do with my child at home?
Parents who work with their child at home to reinforce concepts learned at Syllables can significantly speed up their child's time with us. After every session, your child's reading therapist will send key points home. Parents can always ask for additional reinforcement work to do at home. Sitting in on sessions is also a great way to learn techniques to use at home.
How can I keep track of my child's progress?
After each session, your child's tutor will briefly review what was taught and reviewed at that session. Every other month, you will receive a written report outlining your child's progress. If you would like to discuss your child's progress at length, please call us to schedule an appointment – we'd love to talk with you. At the midway and end points of your student's time at Syllables, we perform post-tests to evaluate how far your child has come. We also offer free reassessments to Syllables "alumni" who have graduated from our program to make sure they are staying on track.