Our Founder and Executive Director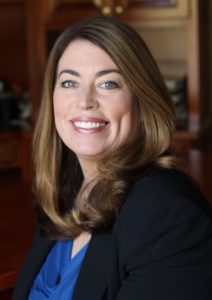 Jennifer Hasser, M.Ed., is a nationally recognized advocate, author, and trainer in the field of reading and dyslexia.  As the parent of a daughter with dyslexia, Jennifer knows firsthand the challenges children and adolescents with learning difficulties face and has devoted her life to leveling the playing field.  Jennifer's passion for education began in the high school behavior disorder classroom where she was awarded Special Education Teacher of the Year by Georgia State University.  After earning degrees in Education, Political Science, and History as well as a Masters of Education in Learning Disabilities and Behavior Disorders, she went on to found Syllables Learning Center and to author the Kendore Kingdom curriculum (formerly called SMART).  Currently Executive Director of Kendore Learning and Syllables Learning Center, Jennifer uses her expertise to guide reading remediation and enrichment in both one-on-one and classroom settings.
Since 2003, Jennifer has trained thousands of teachers in the Kendore/SMART curriculum and helped thousands of students acquire language skills.  She is a regular presenter at reading and dyslexia conferences and serves as an educational consultant to schools across the nation.  She designs, develops, and implements response to intervention (RTI) plans for public schools.
Jennifer's literacy advocacy extends beyond the classroom to funding and awareness.  Most recently, she launched Kendore Cares, a nonprofit organization devoted to providing literacy services to underserved students.  As President of the
International Dyslexia Association's Georgia Branch, in 2006, she founded the now nationally recognized Dyslexia Dash 5K and received the Outstanding Service Award for her contributions to dyslexia awareness.  Jennifer also serves on the Board of Directors of Decoding Dyslexia Georgia.  In her free time, Jennifer enjoys traveling with her family and spending time with her twin daughters, Katherine and Claire.
If you would like Jennifer to speak to your group, please give us a call at 770-752-1724.