With a convenient location in Alpharetta, Syllables Learning Center is the leading provider of comprehensive reading and dyslexia tutoring in the Atlanta area. We serve students who attend nearly every school in the Metro Atlanta area. We also offer teletherapy sessions to students worldwide through online video chat.
Our typical student is a bright child who is struggling in school. Some of our students have dyslexia, ADHD, working memory deficits, or other learning issues. We also serve typical learners who need individualized instruction. Because our tutors customize their instruction, games, and activities for each individual, we are able to engage students from elementary school through high school.
Reading and Dyslexia Tutoring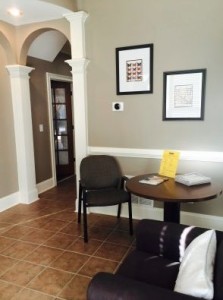 Some of our students come to us with a dyslexia diagnosis. Others come because they are struggling in school and their parents or teachers feel that "something's not quite right." To give us a clear picture of where they stand and where they need help, students begin their Syllables experience with a thorough academic assessment.
Once needs have been pinpointed, our highly trained tutors lead students through interactive, multisensory reading instruction during one-on-one sessions. Students work at their own pace, using curriculum developed by our Executive Director Jennifer Hasser based on Orton-Gillingham methodology and current research.
Our tutoring sessions are engaging, interactive and fun. Very quickly, our students and parents see results in the classroom.
Additional Services
In addition to reading tutoring, we work with students in the following areas:
Syllables Learning Center is convenient, comfortable and conducive to learning. Tutoring takes place in quiet, private rooms. Parents and siblings are welcome to relax in our waiting area during tutoring. Our tutors are kind and nurturing to students, and well-versed at providing feedback to parents. We would love to welcome you and your child to the Syllables Learning Center family!
See what parents and students have to say about their experiences at Syllables.