At Syllables Learning Center, Orton-Gillingham math tutoring provides struggling students with the foundation they need for a lifetime of math success.
A student may struggle in math for a number of reasons, including the inability to:
understand math concepts
move from the concrete to the abstract
remember basic math facts
apply sequential steps
keep up with the pace of classroom instruction
At Syllables Learning Center, we use the Orton-Gillingham multisensory cognitive approach to teaching math for grades K-5. Our hands-on techniques enable students to build their knowledge of abstract math functions.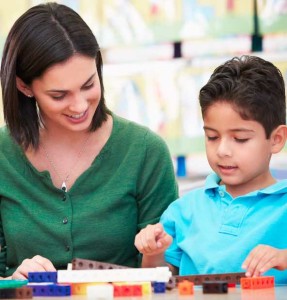 During one-on-one math tutoring, students use manipulatives to help them see, hear, and feel the way a problem needs to be solved. If the student struggles with number sense, we will start them with the most basic of concepts in order to provide a strong foundation. Our games and activities make math fun while building math fact accuracy and speed.
Our math tutoring proceeds in a structured, sequential way to fill in skill gaps while establishing mastery. The result: an independent, successful math student!