Sight words are the most frequently occurring words in text. Students need to be able to recognize these words instantly in order to read fluently. Until these words become automatic to beginning readers, they must either be memorized or decoded (sounded out).
Watch Our Sight Word Strategies Webinar
Sight Word Facts
Only 100 words account for approximately 50% of the words in print. These words include the, of, to, was, for and if.
The most frequent 300 words make up 65% of all printed text.
Students should know the most common 300 words by the 3rd grade.
Phonetic vs. Non-Phonetic Sight Words
Most sight word lists do not distinguish between phonetic and non-phonetic words. Students are required to memorize hundreds of sight words — even those that follow standard, decodable patterns. This can be overwhelming for any student, but it can be particularly daunting for a struggling reader or a student with dyslexia.
At Syllables and Kendore, we simplify things by dividing sight words into two categories: phonetic and non-phonetic. This dramatically lessens required memorization because students who have learned phonics rules can decode phonetic words efficiently and with ease.
For example, 'that,' 'with,' and 'not' are all phonetic sight words and can be decoded. Other words cannot be decoded or sounded out. Examples of non-phonetic sight words that require memorization include 'of,' 'was,' and 'some.' At Syllables and Kendore, we teach students to call these words Criminal Words because they break the rules! The color red is associated with memorization so that words can be easily discernable at the time of instruction. Students will come to know that there is something special about words written in red.
Some sight words must temporarily be treated as non-phonetic words requiring memorization until classroom instruction covers the rules they follow. For example, the word 'have' is phonetic and follows the rule that English words should not end in 'v,' therefore an 'e' is added. However, most students will need to memorize 'have' before the 'v rule' is introduced. As a result, 'have' is classified as a non-phonetic Criminal Word until that time. When the student learns the rule, they 'release' the Criminal from jail.
Watch Our Sight Word Strategies Webinar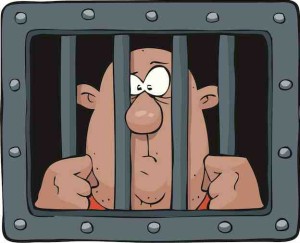 Cops & Criminals Sight Word Games
Students learn best when they are having fun and engaging their senses. Furthermore, knowledge is anchored into a student's brain (and therefore remembered) through repetition.  The Cops & Criminals card games feature several lively sight word games that students can play to learn and reinforce sight words. Of course, all of the games have a "Cops & Criminals" theme featuring line-ups and jail breaks. Kids are completely unaware that they are reinforcing dozens of sight words with every game!
Watch Kendore Executive Director Jennifer Hasser demonstrate three sight word card games:
Order the Cops & Criminals card deck